LOVE NEWMAN LAKE
Check out what you can do to help NL Water Quality and get a FREE LOVE NL sign or magnet!
A NEW VOLUNTARY COMMUNITY EDUCATION PROGRAM:
click image below Welcome
Newman Lake is located 21 miles East of Downtown Spokane Washington and just 5 miles North of Interstate 90. Nine miles of shoreline covering 1,400 acres the lake area is wooded with pines and fir trees making Newman Lake an ideal area for family homes both summer and year-round.

Lake Data
CLICK HERE to download an excel file of Temperature and Dissolved Oxygen readings for the 2020 season. Readings are taken every week and updated.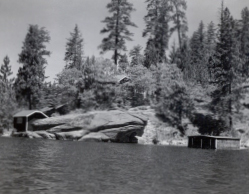 The following was written by Anne Muzzy and presented at a Tri-Community Grange picnic held May 18, 1952. Before the 1880's, each summer the shady shores of Newman Lake were covered with Indian encampments. The Indians roamed the hills for huckleberries which they...
Hey Everyone, I hope everyone is enjoying life at the lake this HOT end of summer! As many of you have probably heard, I've been working on a study this summer looking at erosion , boat use, and collecting information around Newman Lake that is quantifying the waves...
Important Contact Information
Emergency Response – Call 9-1-1

Crime Check – Phone:  (509) 456-2233 to report any unusual activity