The Newman Lake T-Shirt Sale is Back! To order, go to https://form.jotform.com/202376213469052
Hello Newman Lake Community, You are invited to attend a virtual version of our Annual Fall Open House on Wednesday, September 16, at 5 pm. Please download Zoom to your computer or smartphone, and access the meeting via this link:...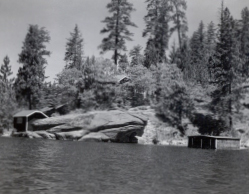 The following was written by Anne Muzzy and presented at a Tri-Community Grange picnic held May 18, 1952. Before the 1880's, each summer the shady shores of Newman Lake were covered with Indian encampments. The Indians roamed the hills for huckleberries which they...