Cancelled!  NL Community Yard Sale
June 5 & 6 | 8am - 4pm
Welcome
Newman Lake is located 21 miles East of Downtown Spokane Washington and just 5 miles North of Interstate 90. Nine miles of shoreline covering 1,400 acres the lake area is wooded with pines and fir trees making Newman Lake an ideal area for family homes both summer and year-round.

Lake Data
Click here to download an excel file of Temperature and Dissolved Oxygen readings for the 2020 season. Readings are taken every week and updated.
The final Capital Budget bill that was passed Monday by the Washington State Legislature included $415,000 for the Newman Lake Flood Control Zone District! The bill now heads to the Governor for his signature. The capital budget funds will dramatically impact Newman...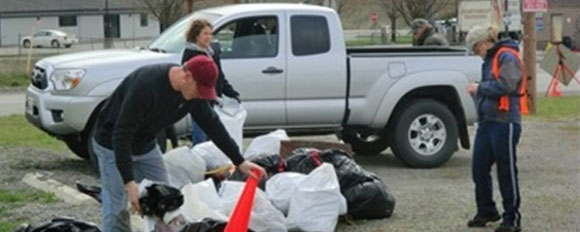 NL CLEAN UP DAY - APRIL 27th NL Clean-Up Day includes Roadside Trash pick up, Clean Green Yard Waste Drop Off, Blood Drive, Secure Paper Shredding & FREE Hot Dog Lunch! Come join your neighbors and help make our community look amazing along with your yard and...
Important Contact Information
Emergency Response – Call 9-1-1

Crime Check – Phone:  (509) 456-2233 to report any unusual activity